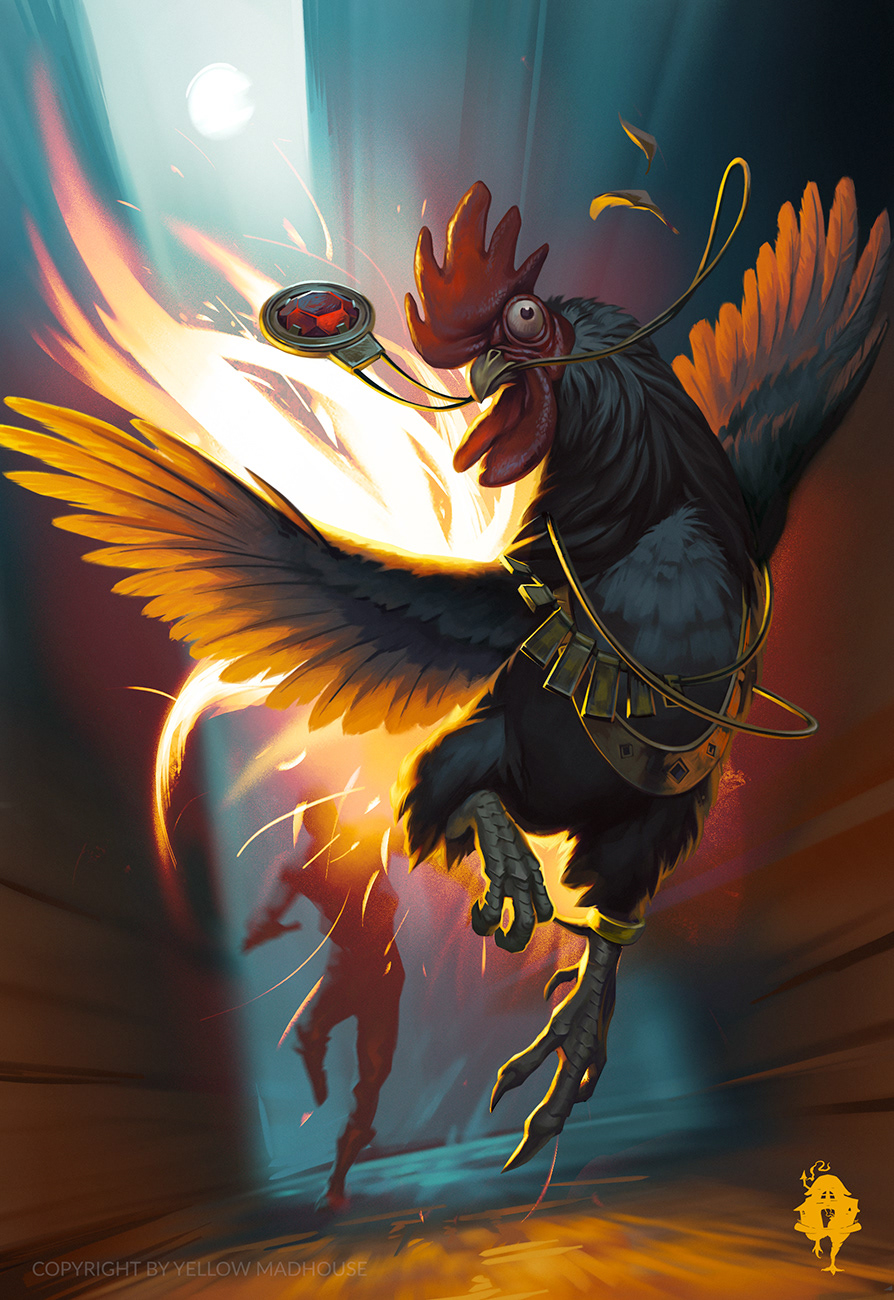 Atvaras
Project: The Devil's bridge Tabletop RPG
Client: Yellow Madhouse LTD
Photoshop / Procreate
2020
Atvaras was a popular in lithuainan folklore
mischievouslittle bird - a black rooster with a fiery tail.
No shiny thing would flee his attention. He stole
everything in sight whenever he saw an opportunity.
Artwork commissioned by an UK - based startup,
a collectiveof passionate people from Eastern Europe,
authors of kickstarter project of RPG Tabletop game,
based on slavic mythology.
Atvaras
Projekt: The Devil's Bridge. Gra towarzyska
Klient: Yellow Madhouse LTD
Photoshop / Procreate
2020
Atvaras to popularne w litewskim folklorze złośliwe
ptaszysko - czarny kogut o płomienistym ogonie.
Żadna błyskotka nie mogła umknąć jego uwadze.
Kradł co popadnie, kiedy tylko nadarzała się ku temu okazja.
Praca wykonana na zamówienie brytyjskiego
startupowego kolektywu, skupiającego emigrantów
z krajów Europy Wschodniej, autorów gry RPG osadzonej
w realiach mitologii słowiańskiej.