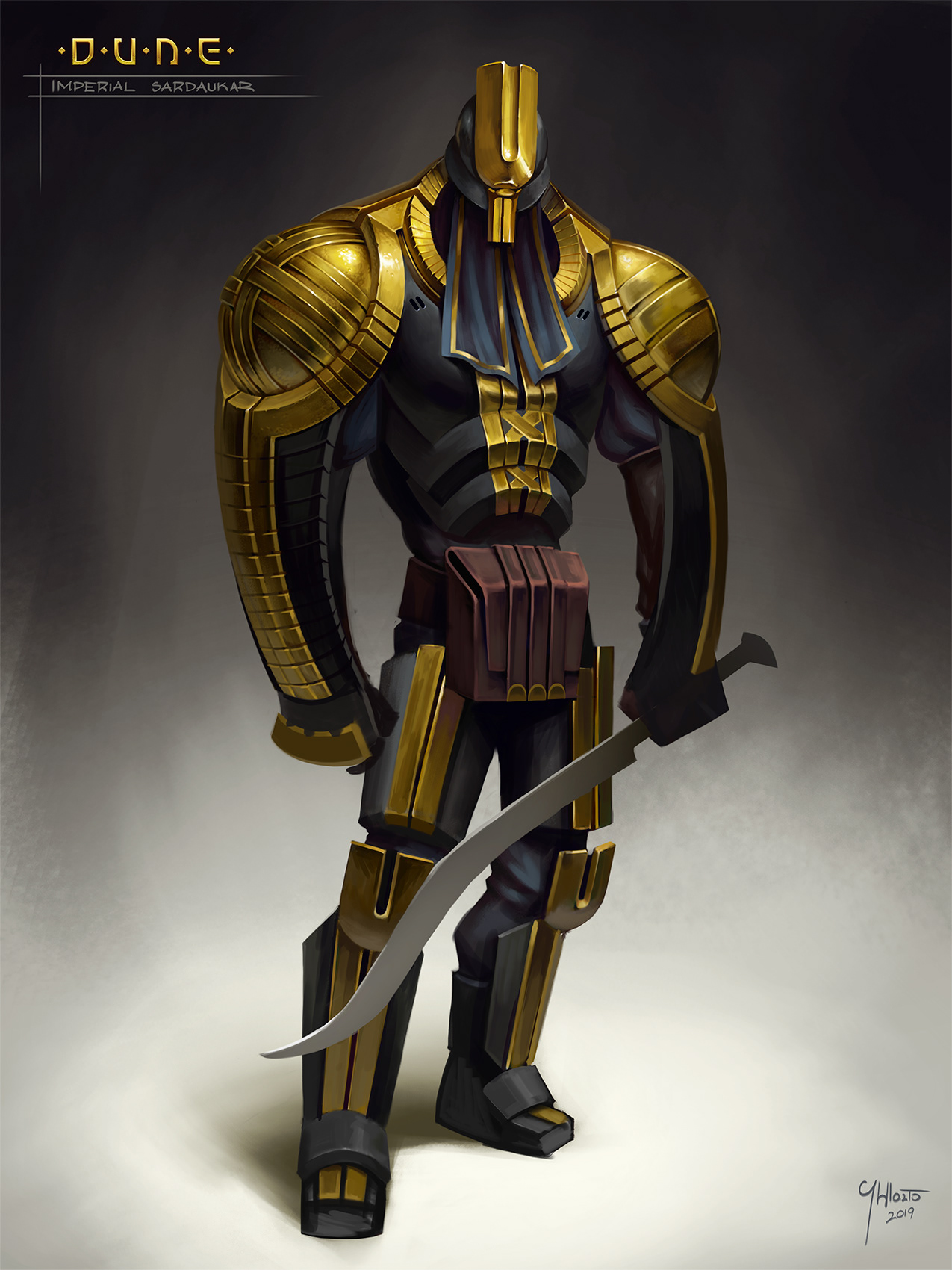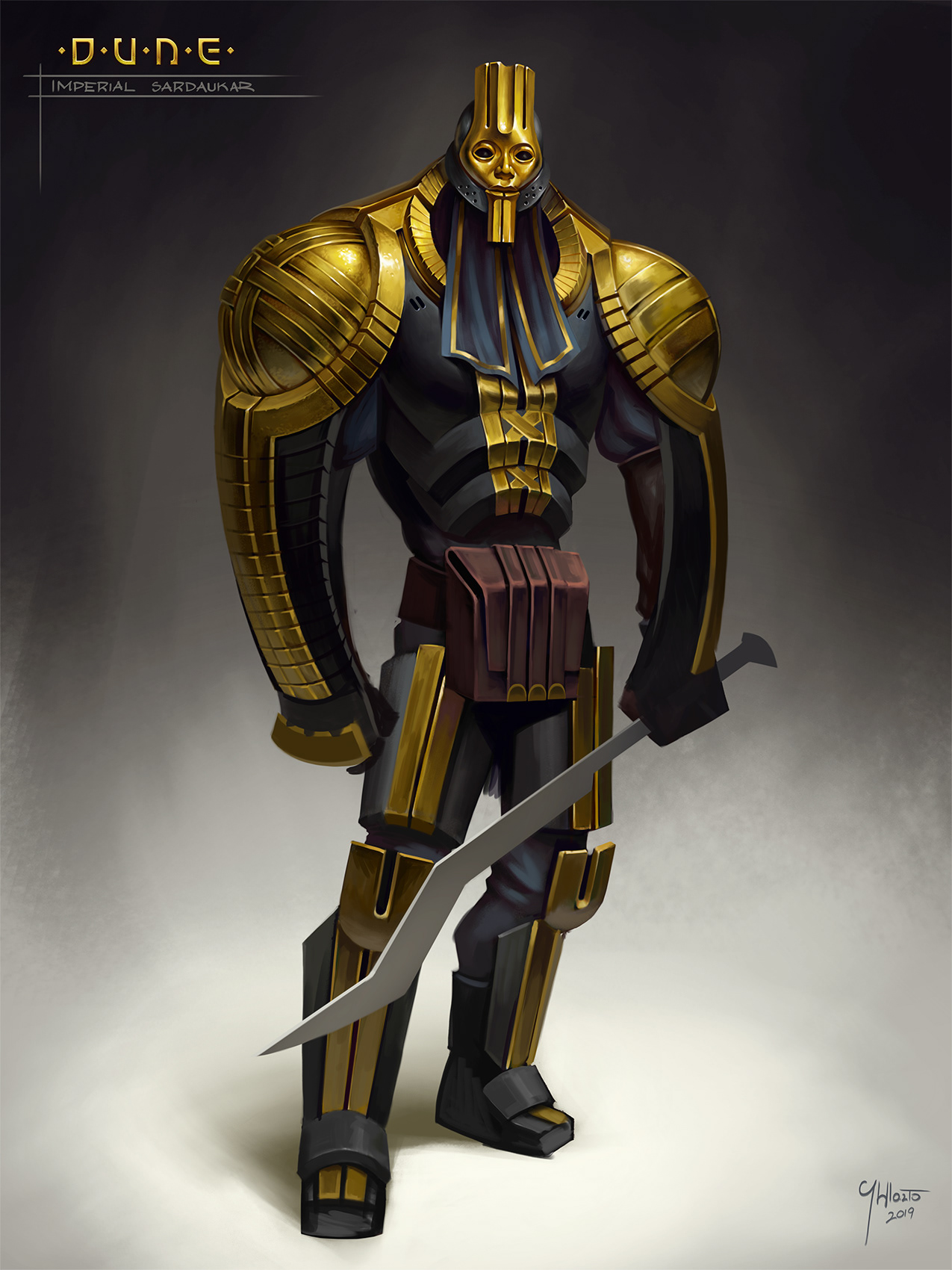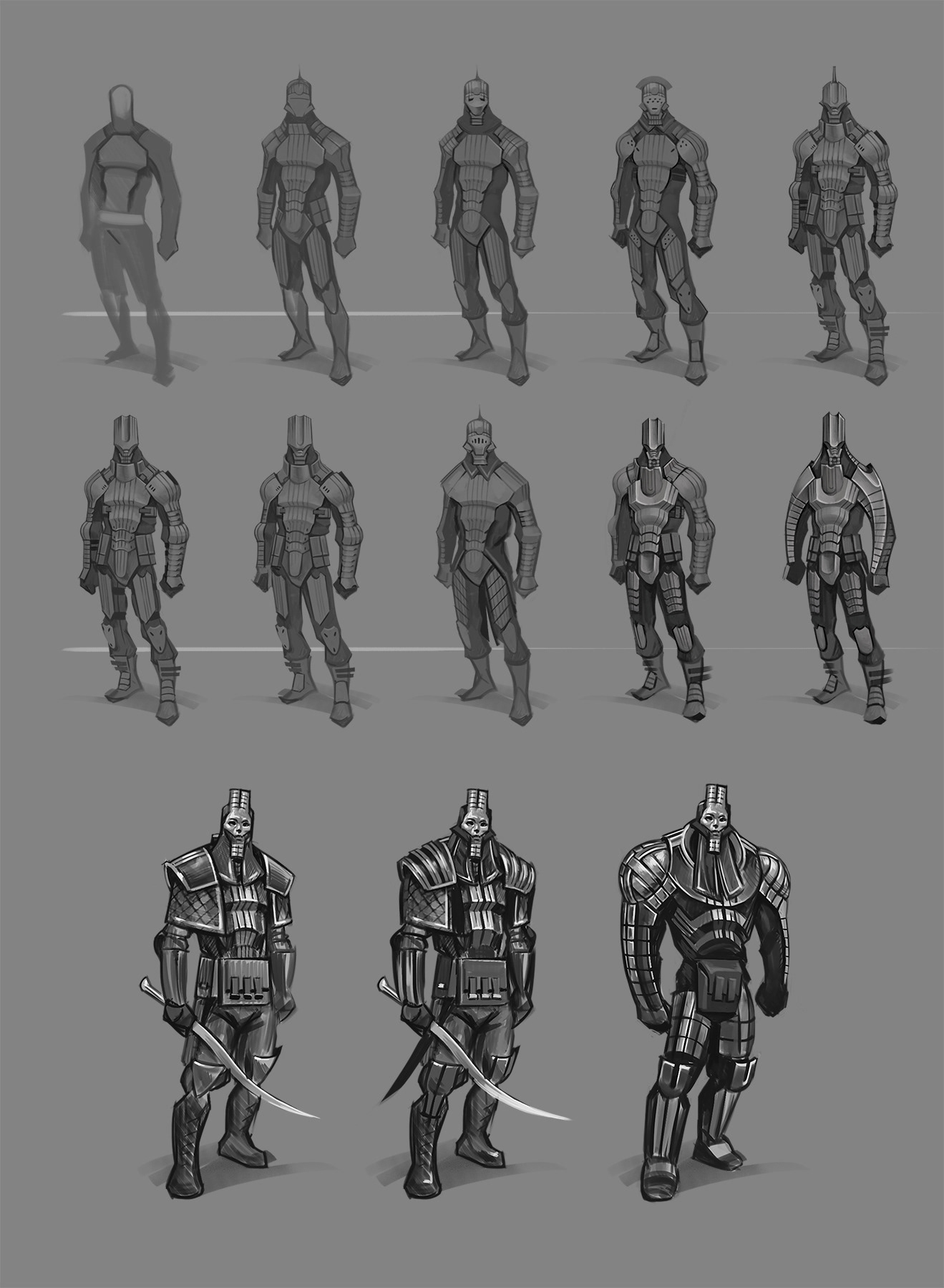 Imperial Sardaukar
Personal project
Photoshop
2019
My vision of the Imperial Sardaukar unit
from the Dune novels.

I wanted it to look like Ottoman's Janissary
mixed with Space Marines from Warhammer 40k.
At first I aimed at pharaoh's anthropomorphic facial mask
on the helmet, but then I went with threatening anonimity,
similar to what nowadays special military units from
all around the world are marked with.
imperialny sardaukar
Praca własna
Photoshop
2019
Autorska wizja żołnierza jednostki Imerialnych Sardaukarów
z książkowego cyklu Diuny.
Moją intencją była synteza wizerunku Otomańskiego Janczara
i Kosmicznego Marines z uniwersum Warhammer 40K.
Początkowo hełm ozdobiony był antropomorficzną maską
faraona, jednak ostatecznie zwyciężyła niepokojąca
anonimowość, jaką intencjonalnie otaczają się dziś
militarne jednostki specjalne na całym świecie.