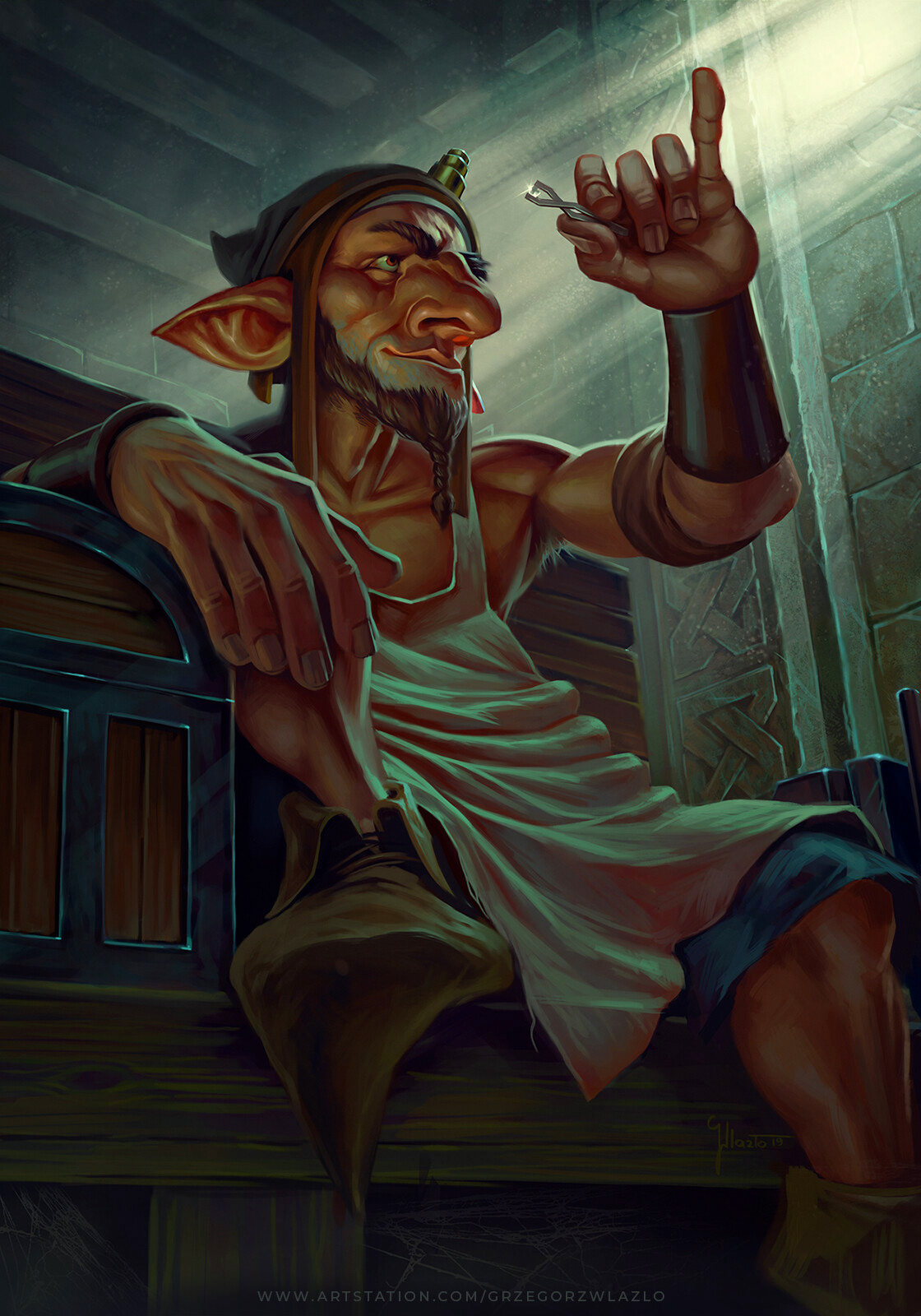 Percival Schuttenbach
Personal project
Photoshop
2019
Percival Schuttenbach is a character from the Witcher
saga by Andrzej Sapkowski. Metallurgist, jeweller, fluent
in all kinds of craftsmanship commonly attributed
to dwarves, halflings and gnomes, who are a kin
of the character above.
This artwork is a product of revisiting the topic
of the character, after previous participation 
in a global art contest for the card illustration 
for Gwent PC card game.
Percival Schuttenbach
Projekt własny
Photoshop
2019
Percival Schuttenbach to jedna z postaci z książkowej
sagi o Wiedźminie Andrzeja Sapkowskiego. Metalurg,
jubiler, biegły we wszystkich dziedzinach rzemiosła,
które kojarzą się z fantastycznymi rasami krasnali
i niziołków, oraz gnomów, do których zalicza się
powyższy bohater.
Niniejsza praca jest moim powrotem do tematu owej
postaci, po wcześniejszym udziale w konkursie
na ilustrację do gry karcianej Gwint.